Envelopes Ltd. has many years of experience in the printing of envelopes.
Thanks to a new press we can now offer digital print on a wider selection of products and materials: String & Washers, Pillow Boxes, White and Manilla Bubble bags, Postal packaging, Capacity Book Mailers, Wine Boxes, Manilla Book Wraps, Coloured Kraft Bubble bags, Carrier bags to name a few. If you are looking for a smaller run or need personalisation, digital print is the answer!
We continue to offer offset print on our Halm jet presses from single colour, one side, (commonly used for simple PPI or return address), to a 4-colour print on both sides, ideal for full colour logos, images or photographs. Perfect if you are looking for larger runs or a specific pantone colour.
If you're not sure which option is right for you simply give us a call and we'll be more than happy to help you with our advice or even send you some samples.

BESPOKE MANUFACTURE
Often you can find yourself in a situation where standard sizes or styles of envelopes are not the right solution for your project and you're struggling to find the answer. We can get some envelopes made just for you to your specification, colour, material and window position with a minimum order quantity from 10,000.
WHY BESPOKE?
There's no better way to get your brand or your client's brand to stand out in the market than to choose printed envelopes and packaging that have been designed and printed to individual specifications. If you want to add a strong impact to your campaign, our bespoke manufacturing solutions can add simple elegance or eye-catching impact to the target market. Whether it's credit card sized or C2 sized envelopes - and virtually any size and shape in between. We can deliver a unique bespoke envelope solution to suit your exact requirements.
SECTOR EXPERIENCE
It isn't just our extensive experience of delivering bespoke solutions for major blue chip companies, but our professional approach that delivers the best product for each and every campaign that we're involved in. We fully understand the demands of marketing, advertising and sales promotion agencies, which is why we have a streamlined digital approval process ensuring that the envelopes are delivered on time and within budget.
PRINTING & POST PRESS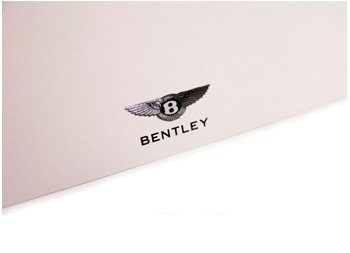 Our flat sheet lithographic printing offers unrivalled print quality and delivers colour accuracy and reliability. We have available the latest B1 press in up to 8 colours and varnish. Combining the latest print machinery with highly skilled staff and digital workflow/CTP systems we supply consistently high-quality print on a diverse range of materials from 100gsm upwards. We can also offer a wide range of extra print finishing solutions:
Embossing
Spot UV, gloss and other special varnishes
Laminations
Foiling (pre and post press)
Digital printing (personalisation, sequential data, etc)
TRADE FINISHING
Envelopes Ltd. offers our customers in direct mail and the commercial print sector a confidential trade conversion and finishing service.
Having spent time to design and print quality sheets, it would make sense to use an experienced envelope manufacturer to convert your work to ensure you get the finish you wanted.
We can take your printed sheets and offer the following services:
Cutter guides and sheet lay out advice
CAD sample service
Automatic die cutting and creasing from SRA3 to B1 sheet sizes
Work on a diverse range of material stocks from 100 gsm
Automatic acetate/polyflex window application (including environmentally friendly window film)
In line hot melt gluing and peel and seal tape application
Automatic red ripper tape application
Document pouch application
Fulfilment and hand packing
Outer packaging and customers paperwork if required
Direct distribution to your customer
Your finished products will be made by a team whose core competence is the manufacture of quality envelopes all at Envelopes Ltd
Please call as on 01628 810 999 for a verbal estimate or email estimating@envelopes.co.uk for a written quotation.