2 Aug 2023, 3:00 PM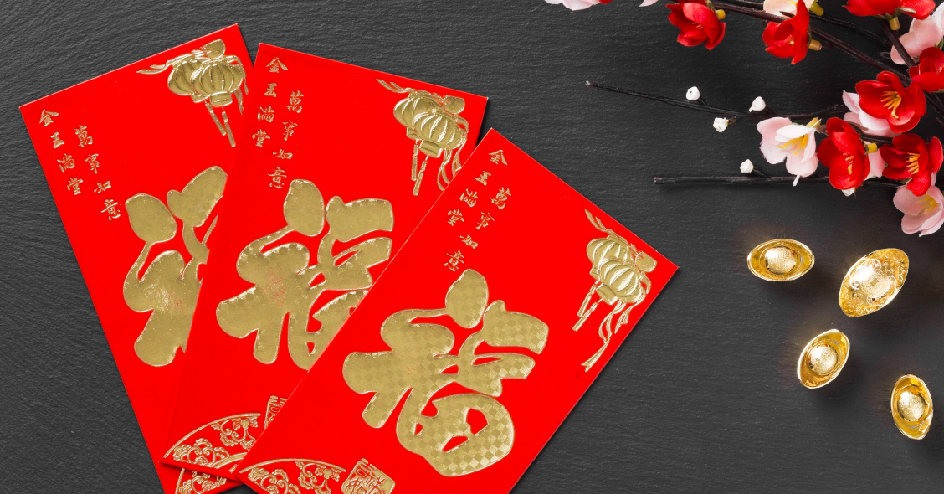 Chinese New Year is one of the largest celebrations in the world and with that comes lots of red envelopes. To celebrate the New Lunar Year in Chinese culture, it is tradition to gift bright red envelopes to family and friends. The envelopes are filled with money and symbolise good luck, prosperity and good wishes for the year ahead. Chinese red envelopes are generally rectangular in shape as this is to represent a shield that symbolises protection.
What is the animal for Chinese New Year 2024?
2024 is the year of the Dragon and falls on Friday 10th February 2024. It will last around 16 days in total and come to a conclusion on the 26th February 2024.
What is put in Chinese red envelopes?
It is a tradition for red envelopes to be gifted containing money to children and single people. They are also typically given at other special occasions such as birthdays and Chinese weddings. The amount gifted to the recipient usually ends with an even digit as amounts ending with an odd value tend to be given at funerals. It is important that the notes enclosed are clean and crisp and you should avoid enclosing coins or an amount that contains the number '4' as this is considered bad luck.
Why red envelopes?
Chinese Red Envelopes, also known as Hong Bao envelopes are a traditional method for giving gifts during the Chinese new year. In Chinese culture the colour red symbolises good luck, happiness and is a symbol to ward off evil spirits. It has been a long standing tradition that children receive red envelopes containing money from their parents, grand parents and others. It is also important that you never open the envelope in front of the person that gave you it. The size of the envelope also can vary from small, to accommodate folded banknotes, to a larger sized red envelope which can accommodate banknotes as well as a written personal note.
Where can you buy red envelopes?
We stock a wide range of red Chinese new year envelopes that are perfect as use for gifting family members. From small red gift tag envelopes to larger C5 red envelopes, we have an option to suit all needs. We also offer printed Chinese new year envelopes with your own design printed in white, black or gold ink.