What size is a 5 x 7 envelope?
5 x 7 is the traditional size of a greetings card or photo print. In fact, a 5 x 7 envelope is slightly larger measuring 133 x 184 mm or 5.2" x 7.2" so that it can accommodate a 5 x 7 insert. So while they are often referred to as 5 x 7 envelopes, they are actually slightly larger.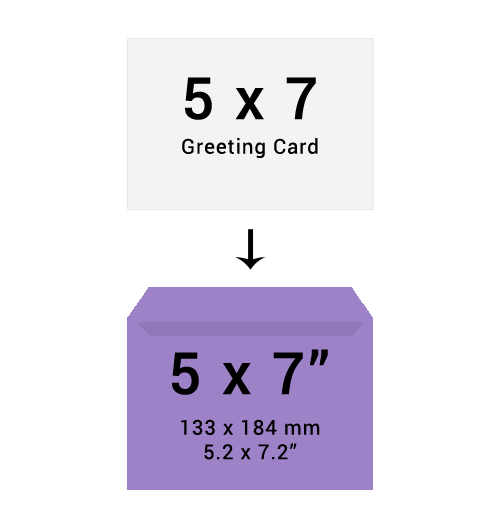 Gummed Envelopes

Gummed envelopes require to be wetted with liquid in order to be stuck down. These are the traditional envelopes and are very popular.

Peel and Seal Envelopes

Peel and seal envelopes have a sticky flap underneath a paper strip that you peel off. Peel and seal envelopes make sealing the flap easier.
Envelope Size Chart