Free delivery and get 10% off with code NOV23 on all e-Commerce orders above £10 (excl. VAT)
Only valid until 30th November at midnight.
4 Jul 2023, 4:10 PM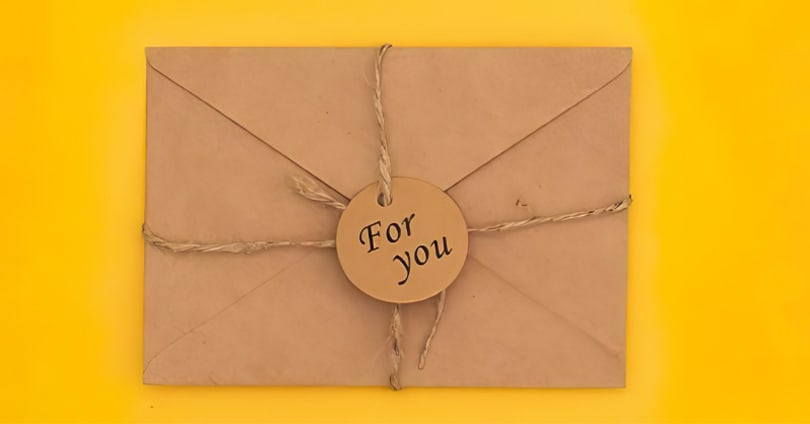 What is an open when letter?
Open when letters are an excellent personal way of showing that special somebody in your life, whether that be a romantic partner, family member or special friend that you care for them deeply and are there for them. There are many many situations for which you could send an open when letter from being in a long-distance relationship, working away from home, sending to a best friend or even instructions for a birthday surprise or marriage proposal! The possibilities are endless.
What goes inside an open when envelope?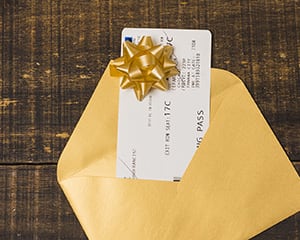 It is most common to enclose a personal letter inside open when envelopes, but this doesn't mean you can't be creative. You can enclose things like flight tickets for surprise holidays, instructions to meet for a surprise event such as a concert or long weekend away. As long as it will fit in the envelope, the possibilities are endless.
Open when envelope rules
Generally there is a set of basic rules that come if giving multiple envelopes. The recipient must only open the envelopes whenever the topics apply to them. For example 'When you miss me" would only be opened when your partner is missing you and may include a letter or photos of both of you together. Another example could be for 'When you're stressed." and include a sheet of bubble wrap to be popped to relieve stress. Remember you need to be as creative as you can be.
What size envelopes should you use?
That is entirely down to what you will be enclosed in the envelopes. If it is going to be a normal letter then a good option would be a C5 envelope (will enclose an A4 sheet of paper folded in half) or a DL envelope (will enclose an A4 sheet of paper folded three times). If you are planning on enclosing bulkier items then a padded envelope or bubble bag would be the better option as these will expand and offer more protection than a regular envelope. You can view our envelope size guide to find the best suited envelope size for you.
Open when topic ideas
Below are some common topics you can cover, but these are only a guide. The occasions are limitless and can be personalised to the person you are giving the letters to. You can go the extra mile by decorating or drawing onto the envelope to add a personal touch.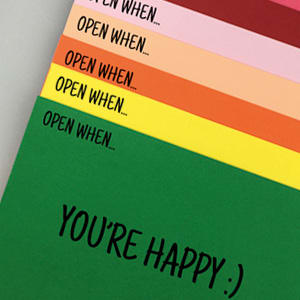 Open when you are happy
Open when you are sad
Open when you feel lonely
Open when you miss me
Open when it's your birthday
Open when you're angry at me
Open when you can't sleep
Open when it is Valentine's Day
Open when it's your graduaton day
Open when you're bored
Open when you are scared
Open when you can't sleep