Free delivery and get 10% off with code NOV23 on all e-Commerce orders above £10 (excl. VAT)
Only valid until 30th November at midnight.
27 Sep 2022, 12:00 AM
What are Biodegradable bags (PLA)?
We have recently introduced our new biodegradable version of cello bags that were requested by many of our customers eager to use an eco-friendlier option. They are made of bioplastic rather than the cellophane film, made from petroleum-based raw materials. This new generation of biodegradable films made from renewable resources (PLA bio-based resin) aims at replacing conventional plastic in the single-use plastic market as they biodegrade quicker.
What are our biodegradable cellophane bags made of?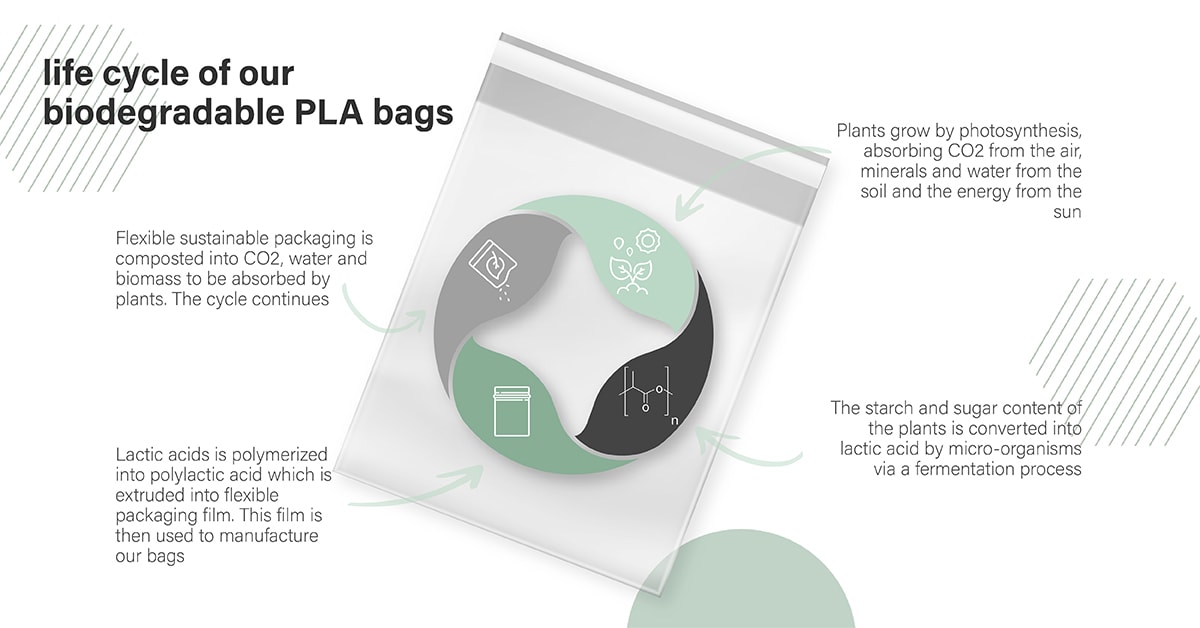 The material used is PolyLactic Acid (PLA) which is a bioplastic obtained from corn starch or sugars. These are renewable and fast-growing resources making it a very sustainable alternative to regular cellophane film. PLA's production also requires significantly less energy!
How do eco-friendly cellophane bags biodegrade?
Our biodegradable clear bags have a shelf life of approximately 12 months (depending on storage condition), after which they are designed to first degrade into small pieces - triggered by sunlight, heat or mechanical stress - and then biodegrade into natural elements (carbon dioxide, water and biomass by microbial digestion).
This process varies and can take anywhere between 2-5 years - depending on the disposal environment and product thickness (it is still difficult to predict the timeframe as it will vary greatly depending on the conditions) - rather than decades or centuries, as is the case with regular polythene.
Under controlled conditions, these are designed to biodegrade within six months in an industrial compost (Certified DIN EN 13432).
What other advantages do compostable cello bags offer?
Apart from their amazing eco-friendly credentials, our biodegradable cello bags also have the following advantages:
Clear display bags (30 microns), ideal to display your items
Comes in 6 popular sizes: 155x160mm; 162x119mm; 175x129mm; 185x138mm; 216x155mm; 230x167mm
Easy peel and seal closure
Food-safe material
Manufactured in the UK
Certified DIN EN 13432 (7H0052) for Compostable intermediates
What can our biodegradable display bags be used for?
Great to display items such as greetings cards, prints, cookies, keyrings, jewellery and so much more!
But as the saying goes, "a picture is worth a thousand words" so let's take a look at some of the great ways to use our compostable cellophane bags!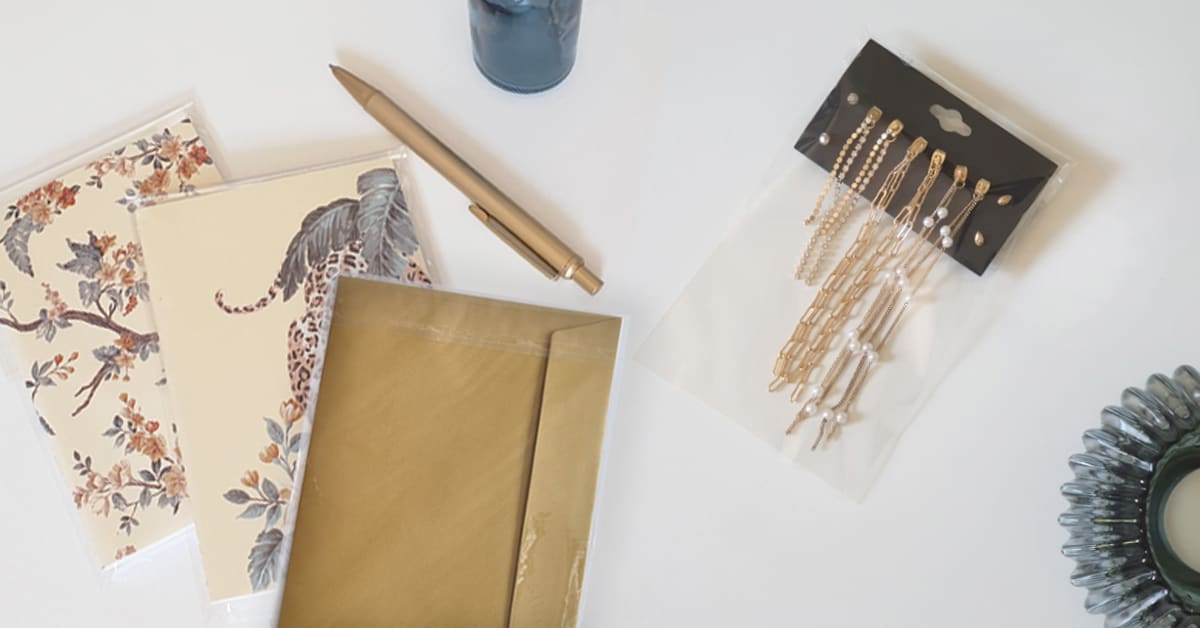 Get yours here: www.worldofenvelopes.com/biodegradable-cello-bags.html



Sources
www.activesustainability.com/environment/what-are-bioplastics
www.bioplasticsnews.com/polylactic-acid-or-polylactide-pla
Manufacturer's own information