19 Dec 2022, 2:40 PM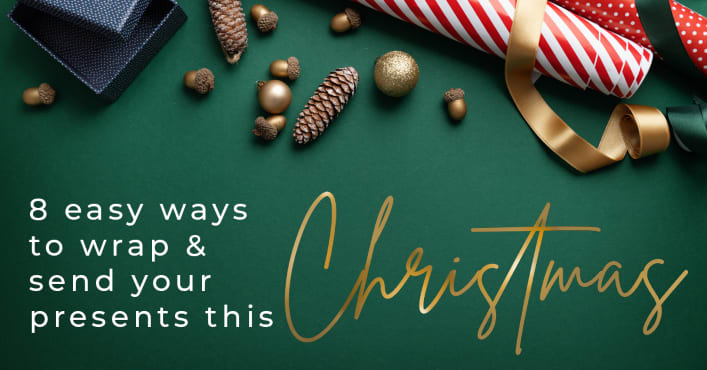 It's beginning to look a lot like Christmas, with trees being decorated, festive tunes on repeat, lights twinkling, snow falling and of course the dreaded gift wrapping! But fret not, as we have come up with 8 easy ideas for you to wrap and send your products and gifts!
Wrap it up!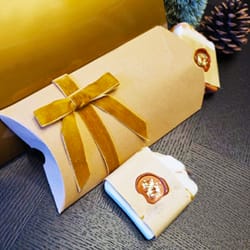 Pillow boxes are great for soaps, jewellery, keyrings, wrapped sweets, scarfs and gloves. Very easy to use for loose items, you can also add tissue paper inside to You can also decorate them with a nice bow, handwriting, glitter or stamps for example. We have them in 8 colours with a smooth or corrugated finish and in 5 sizes! This item is a unique type of folding carton style box that is commonly used for packaging small or light product items, gifts, and promotional items.
Organza bags are an elegant way to display gifts, the bags are manufactured with sheer fabric finished with a ribbon draw string which you could even tie them up to the tree with small gifts and sweet chocolate treats for the all family. Also ideal for wedding favours, jewellery, parties, birthdays and so much more. Available in up to 11 colours and 3 sizes!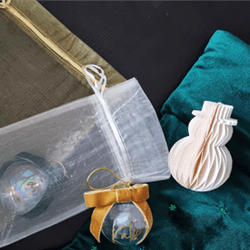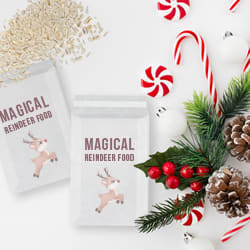 Glassine bags are highly versatile and can be used for an array of things! Reindeer food packets, seeds, jewellery, sweets, clothing, candles, wax melts or cards can be stored in them. Most at-home printers will be compatible to add a bit of magic this Christmas with many sizes to choose from! We love to keep our products eco friendly, so our paper glassine bags are 100% recyclable, biodegradable, plastic free and produced with translucent pH7 paper making them perfect for almost any use. These bags are also are air, water and greaseproof.
Add a personal touch to your presents with kraft tags! Such an easy way to leave a little note to the people you love! Use you best penmanship or decorate them with gold leaves or paint! These kraft tags are manufactured from 100% recycled board and also acquire a string, so you can attach to all your presents at Christmas time!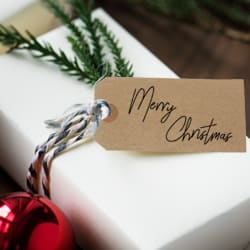 Pop the present directly into the kraft Carrier bags for a simple yet effective way to offer gifts! It makes it so much easier for people to take home and bags can be reused! Choose between manilla or white ones, in 9 sizes!
Send it out!
Metallic foil bubble bags offer excellent protection with bright and bold festive colours. They have a thick layer of protective bubbles that makes them tearproof and waterproof, giving your items great protection in transit while looking great. Perfect for posting a range of items.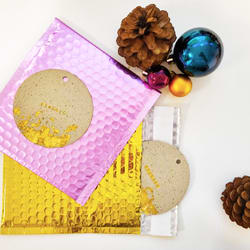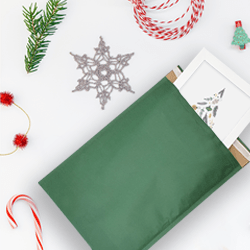 Want to make it an eco-friendly Christmas? Paper-padded bags will give you ample capacity similar to bubble bags but are made solely from paper and glue! It has an internal honeycomb-like pattern paper padding for great protection in transit. Our Combelopes comes in up to 6 colours and sizes.
Another eco-friendly option would be our corrugated paper padded bags that offer a slightly lighter protection level. The Flutelopes are available in 4 colours and 7 sizes to best suit your needs!