11 Mar 2019, 12:00 AM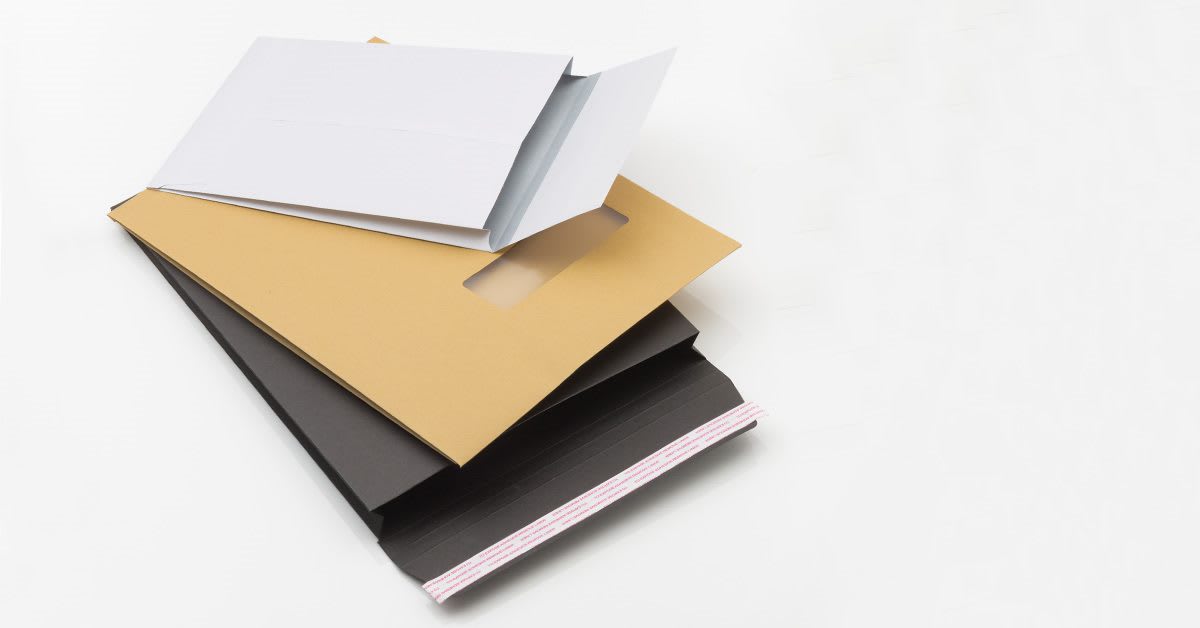 A
Adhesive: A substance used for sticking materials together, often found in various forms in packaging, such as tapes and labels.
B
Bubble Wrap: A protective packaging material with air-filled bubbles that provides cushioning and insulation.
C
Cello Bags: Transparent cellophane bags commonly used for storing gifts and sweet treats or protecting artwork and greeting cards.
D
Die-Cut: A process of cutting packaging materials into custom shapes and designs for a unique and tailored appearance.
E
E-commerce Packaging: Packaging specifically designed for shipping products purchased online, focusing on durability and protection.
F
Flute: Structure of the wave shaped cardboard material combined with flat liners that makes up a board. There are several various flute forms and combinations with different flute thickness and number of flutes per linear foot.
G
Gusset: An extension or fold in the sides or bottom of a bag or envelope, providing extra space for bulky items.
H
Heat Sealing: A method of sealing packaging by applying heat to melt the packaging material, creating a secure and tamper-evident seal.
I
Insert: Any additional material placed inside a package for protection, organization, or promotional purposes.
J
Jiffy Bag: A padded envelope, typically lined with bubble wrap, used for mailing and protecting items.
K
Kraft Paper: A strong and versatile paper commonly used in packaging for its durability and eco-friendly properties.
L
Labels: Adhesive or non-adhesive tags affixed to packaging for branding, identification, or providing information.
M
Mailer Box: A sturdy, self-sealing box used for shipping and mailing goods, often customizable for branding.
N
Nesting: When it comes to envelopes, nesting refers to the practice of placing smaller envelopes inside larger ones.
O
Outside Seams: Side flaps are folded over the bottom flap for clear insertion.
P
Pocket: Envelope with the opening flap on the short edge.
Q
Quadrilateral: Envelopes are typically rectangular, which is a type of quadrilateral. The shape of the envelope itself is a quadrilateral with four sides.
R
Recyclable: Packaging materials designed to be reused or processed for remanufacturing.
S
Security Opaque: Envelopes that are 100% opaque with printed security wash inside the envelope making it impossible to read the contents even when holding the envelope up to a light source.
T
Tape: Adhesive strips used for sealing and securing packages, available in various types such as packing tape and masking tape.
U
Uniformity: In the context of envelopes, uniformity refers to maintaining consistent sizes, shapes, and designs for a set of envelopes.
V
Varnish: In the context of envelopes, varnish can be applied to enhance the appearance and protection of the envelope.
W
Water-Activated Tape: A type of tape that adheres securely when moistened, providing a strong seal for packages.
X
Xerography: A printing process used in packaging to create labels, tags, and other printed materials.
Y
Yield Strength: The amount of stress a packaging material can withstand before permanent deformation or failure.
Z
Zipper Bag: A resealable bag with a zipper closure, commonly used for storing and packaging small items.