Free delivery and get 10% off with code NOV23 on all e-Commerce orders above £10 (excl. VAT)
Only valid until 30th November at midnight.
7 Nov 2022, 12:04 PM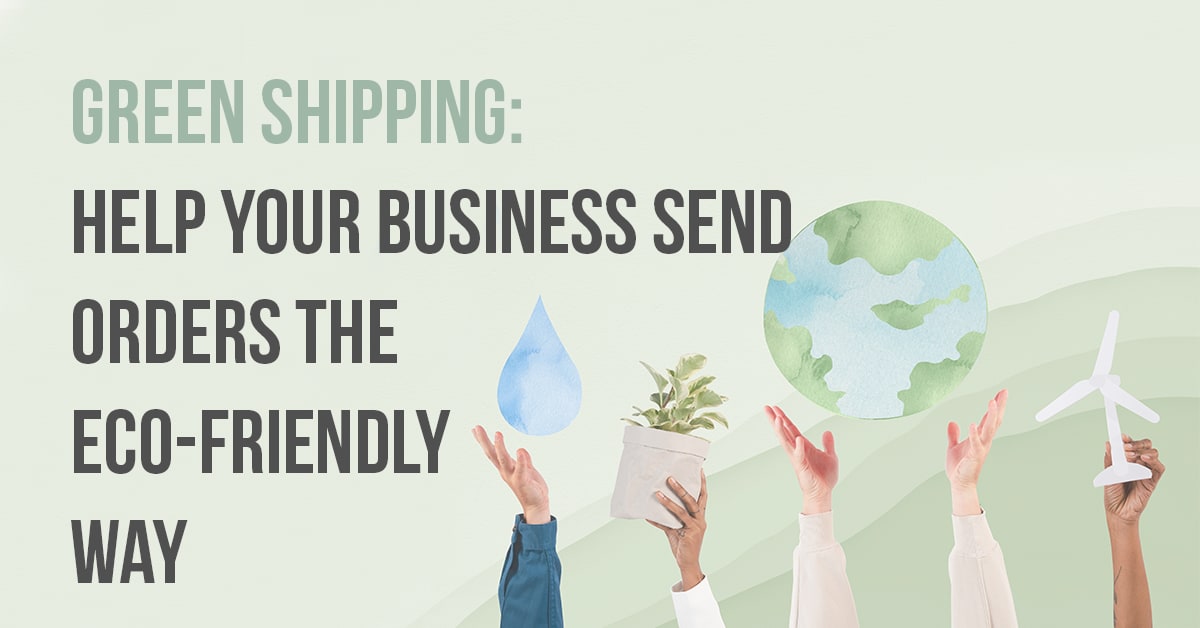 Online shopping has increased dramatically over the years, with the pandemic boosting that trend. With an estimated 59.4 million of e-commerce users in 2022 in the UK, it has become a vital part for businesses, with many starting an e-commerce website during the lockdowns. But with growing worries for the environment, consumers are more aware than ever of their carbon footprint and want their concerns addressed by the e-commerce they are considering buying from.
Advantages of green shipping
A UK study by Whistl revealed that 75% of UK adults want less packaging used in online shopping, so offering an eco-friendly shipping method could be the deciding factor for consumers to order with you rather than your competitors.
The study also revealed that "42% of respondents say they would take or have taken some sort of action if an order arrives in what they consider to be non-eco-friendly packaging. They are more likely to either leave a bad review about the business or inform friends and family via word of mouth; with a further 15% choosing not to purchase from the company again". On the other hand, adequate eco-friendly packaging could help retain customers' loyalty through multiple positive interactions and it is a well-known fact that retaining a customer is less costly than acquiring a new one!
Reducing your carbon footprint could also save you some money! Choosing the right packaging for your items means smaller and lighter parcels to be send out with, saving expense on filling materials/packing fillers and postage costs.
Not to mention the obvious advantage of an eco-friendlier shipping, safeguarding the environment from more waste and CO2 emissions!
Tips on best eco-friendly shipping practices
Reducing material waste is paramount to lessen your business impact on the environment. The best way to go about it is to find the right fit for your products, thus avoiding empty space in packaging having to be stuffed with filling materials.

You can also use biodegradable packaging such as paper padded bags instead of bubble bags or paper mailing bags rather than poly bags. This is an easy and affordable way to make a move to eco-friendly shipping! Postal packaging with recycled content (CBM, AB, EP's etc) will also improve your green credentials.
Any extra packaging supplies should be kept to a minimum and green options (like paper tape) used. There is nothing worse than opening an eco-friendly parcel to discover plastic filling used to secure the items inside! If filling material need to be used (for fragile or delicate items for example), consider using sustainable packaging solution such as biodegradable packaging peanuts, cornstarch/seaweed/mushroom packaging for example.
Reducing your carbon footprint is also a great way to achieve your sustainability goal.
As mentioned above, finding the most adequate packaging for your items can reduce material waste, but it will also lower your carbon footprint as this is likely to reduce the overall size of your parcel. Check with your delivery partner the different categories of parcels and their dimensions. By packaging your parcel efficiently, you might be able to send it a s a small parcel rather than a medium-sized one and lessen the cost too!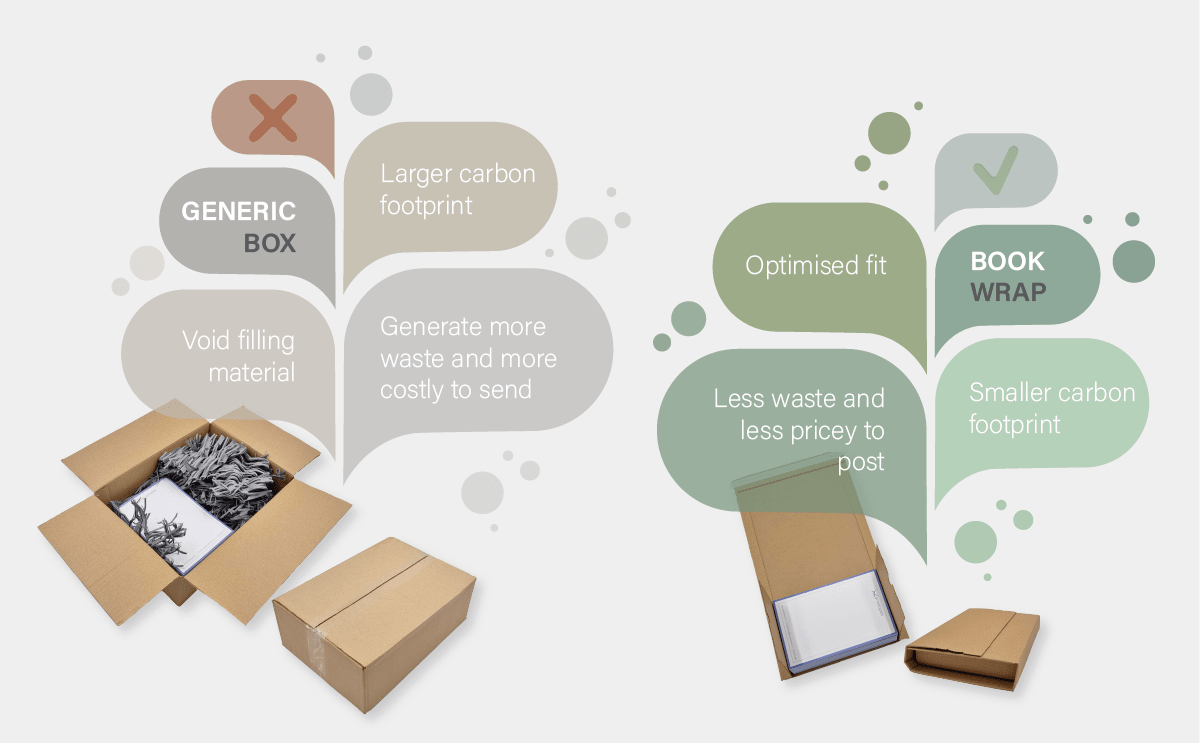 You should also look to work with eco-friendly delivery partners that uses electric vehicle or offset their emissions with eco-friendly programmes.
At Envelopes Ltd, we try our best to offer you eco-friendly products which you can all find in our ENVIROLOPES range.
We have also taken steps to reduce our dispatch department's impact on the environment by:
reusing cardboard packaging we have or shredding it in order to use it as void filling
using sewn paper sacks, paper mailing bags, rigid mailers, book wraps or paper padded bags
using paper tape
using DPD as our preferred delivery partner, a company committed to 100% carbon neutral deliveries with offsetting programmes to achieve it
Disclaimer: Some of our products may have regular tape (boxes from the suppliers) or have some shrink wrap if our packing team deem it necessary. Ultimately, we want our products to arrive to you in perfect condition, which might sometimes require them being shrink wrapped rather than damaged in transit which would require us to send you a replacement and have a greater overall impact on the environment.
Sources:
https://www.statista.com/forecasts/477128/e-commerce-users-in-the-united-kingdom
https://www.whistl.co.uk/news/75-of-uk-adults-want-less-packaging-used-in-online-shopping
https://www.unleashedsoftware.com/blog/8-eco-friendly-packaging-alternatives-shipping-needs